Loren A. Eng
President

Loren Eng is the President of the SMA Foundation, responsible for overseeing all projects and relationships. Prior to establishing the SMA Foundation, Ms. Eng worked in investment banking at Morgan Stanley, merchant banking at the Lodestar Group, and as a director of business development at KKR's media company, K-III. Ms. Eng and the work of the SMA Foundation have been featured in national media including
ABC News, Bloomberg Markets, Forbes, Fox News, The New York Times, Nightline, Parents Magazine,
and
the Today Show.
Ms. Eng has testified before Congress on SMA, NIH funding and biomedical research. Ms. Eng received a BA from Wellesley College, and an MBA as well as an MA in Education from Stanford University.
Karen S. Chen, PhD
Chief Scientific Officer, Chief Operating Officer

Karen Chen is the Chief Scientific Officer and the Chief Operating Officer, responsible for overseeing the full range of our scientific and drug discovery programs, as well as managing the operations activities at the SMA Foundation. Dr. Chen is a senior research scientist and manager with over 25 years of experience, including 15 years in industry, planning, directing, and conducting preclinical research. She has managed departments and groups working on a variety of projects for the discovery and development of novel therapeutics for neurological disorders. Dr. Chen joined the SMA Foundation from Roche Palo Alto where she was Director of Neurosciences and Head of the Alzheimer's Disease and Neurodegeneration Group. Prior to Roche she was Director of Pharmacology and Head of the In Vivo Neurodegeneration and Behavior Groups at Elan Pharmaceuticals working primarily on therapies for Alzheimer's Disease and Parkinson's Disease. Her post-doctoral training was obtained at Genentech investigating neurotrophic factors therapies for neurodegenerative conditions. Dr. Chen obtained her PhD in Neurosciences from the University of California, San Diego working with Dr. Fred Gage on the behavioral and morphological effects of fetal grafts and neurotrophin administration in models of age-related degeneration. Dr. Chen holds an AB from Harvard University.
Kathie Bishop, PhD
Chief Clinical Officer

Kathie Bishop is a Ph.D.-level neuroscientist with 15+ years experience in leading translational research and drug development, with a focus on novel therapeutics in neurological diseases. She is currently Chief Scientific Officer of Otonomy. From 2009 to 2015, she served in various product development management roles at Ionis Pharmaceuticals including Vice President, Clinical Development. At Ionis, she led translational research and development of multiple programs in the neurology franchise including leading the development and clinical trials for SPINRAZA™ (nusinersen), a treatment for patients with spinal muscular atrophy that has been recently approved by the FDA. From 2001 to 2009, Dr. Bishop served in research and development leadership roles at Ceregene, a company focused on the development of gene therapy products for the treatment of neurodegenerative disorders. She conducted post-doctoral work in the Molecular Neurobiology Lab at the Salk Institute for Biological Studies, a Ph.D. in Neuroscience from the University of Alberta, and Bachelor's degrees in Cell Biology from the University of British Columbia and Psychology from Simon Fraser University.
Ying Qian, MPH
Director

Ying Qian is an Associate Director of Strategy and Operations at the SMA Foundation. She has over 5 years of experience improving organizational operations and managing working groups within organizations in a range of industries. She joined the SMA Foundation from the Children's Hospital at Montefiore (CHAM) where she served as the Special Assistant to the Chairman, Dr. Philip Ozuah. At CHAM, she led projects to improve efficiencies in hospital operations. Prior to CHAM, she was a consultant to companies in the insurance, energy and utilities sectors with The Brattle Group in San Francisco. Ying holds a Masters in Public Health with a concentration in Health Policy and Management from Columbia University's Mailman School, where she focused on the operations and management of hospitals and non-profit healthcare organizations. She received her BA in Mathematics from Wellesley College.
Kelly Howell, PhD 
Associate Director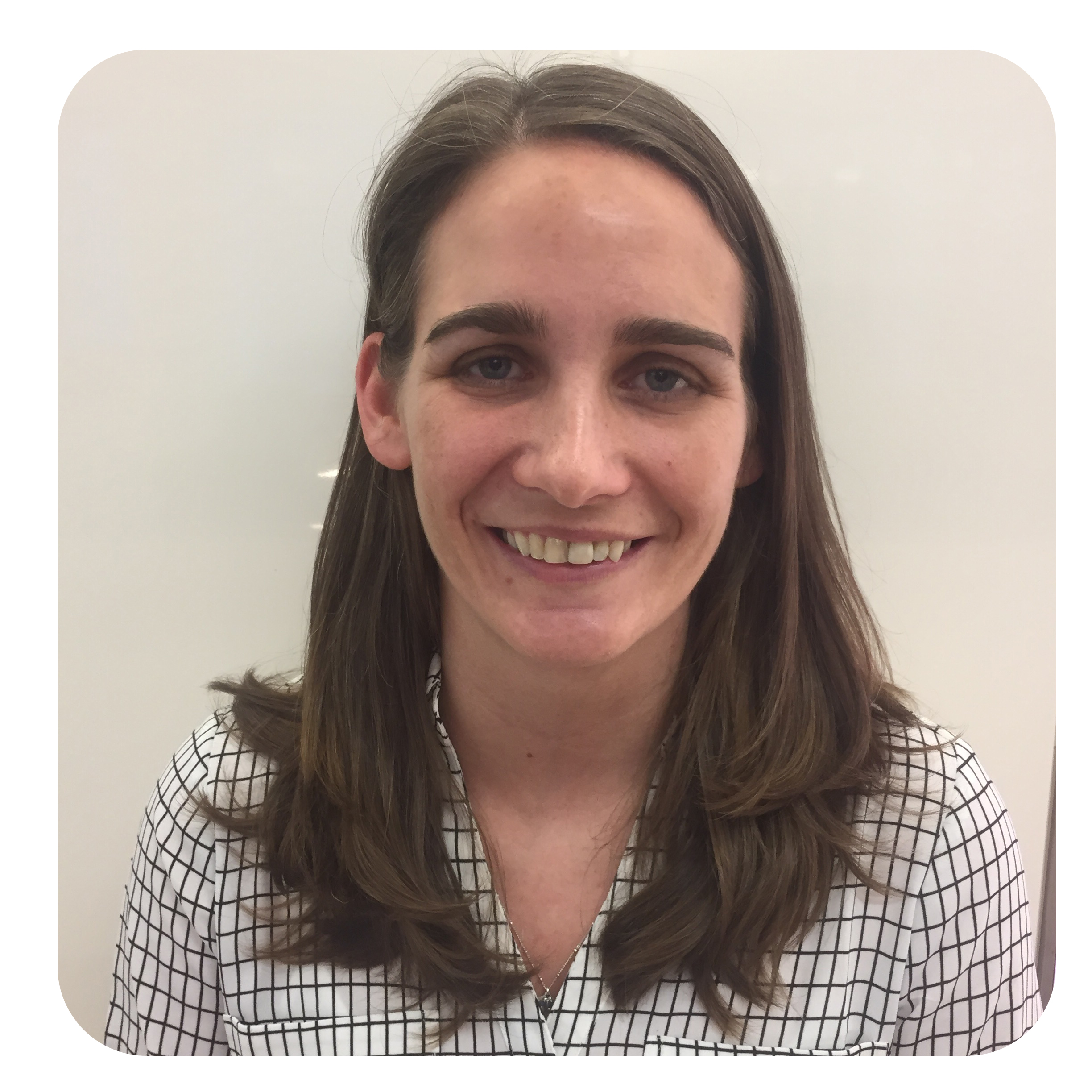 Kelly Howell is a Scientist at the SMA Foundation and supports project teams and coordination of research activities between pharmaceutical companies and research institutions. Dr. Howell has 15 years of research experience related to neurodevelopment and genetics. Prior to joining the SMA Foundation, she was an Associate Research Scientist in the laboratory of Dr. Oliver Hobert at Columbia University. Kelly's postdoctoral studies focused on understanding how connections between neurons and muscles are regulated. She received her BS in Biochemistry and Molecular Biology from Ursinus College. Kelly earned her Ph.D. in Cell and Molecular Biology from the University of Pennsylvania studying the role of the EGF-Ras-ERK signaling pathway in cell fate specification.
Erika Poquette
Office Manager

Erika Poquette is the Office Manager, providing operational support at the SMA Foundation. Prior to joining the SMA Foundation in May 2016, Erika worked in the financial consulting industry in New York City for two years. She also has prior experience working with non-profits and assisting with walk-a-thons for various causes. Erika received her BA from Providence College in 2013, where she studied Psychology.